Services & Fees
Let's keep things simple.
Priority Accounts is an accounting service, who offer an Intermediary Limited Company service to self-employed contract workers. Invoice processing and onward payment is the crucial aspect required by you, so we concentrate on this business model, ensuring you receive your funds in a timely fashion. You are not treated as an employee of any company, you are to be registered as a 'self-employed contract worker.
Fees & Charges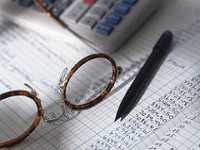 Whilst keeping our charges simple, we keep them fair. You can see from our breakdown detailed below, how our charges are tailored to ensure that you, the contract worker, receive as much of your hard earned money before tax, as possible. We do not consider ourselves 'cheap', there is nothing cheap about our services, we are just fair and cost-effective. Quality is never compromised by cost.
There are no joining fees, leaving fees or membership fees. While you are not being paid, we do not charge you. There are no charges made to your Agency and there is no charge for membership registration.
Weekly Invoices – £15.00 (per paid invoiced week)

Our weekly rate is simply based on just £15.00 per paid invoiced week. We do not charge a percentage of your invoice value!

Monthly Invoices – £48.00 (per paid invoice)

Monthly invoices are charged on a reduced rate, based on 4 weeks being invoiced, but only at the rate of £12.00 per week. Monthly invoices also, are only subject to one bank fee. This allows for major savings over those service providers who charge a percentage of your total invoice value. We do not charge a percentage of your invoice value!

If a priority payment is required (SWIFT/CHAPS), your payment will be subject to an additional charge of £15.00, however, even this total fee structure will reflect a weekly payment of only £30.00, that inlcudes a same-day (priority) payment into your bank account, if neccessary.
We do not profit off of this bank fee. We have gone to great lengths with our bank to ensure that we can offer this low fee as a value added service to you inline with our charter and business model.
All payments made will be same-day payments. GBP (pound sterling) payments made to a UK bank will be via the CHAPS payment service, all other currency and/or international payments will be made via the SWIFT payment service.
Foreign currency payments and exchange
Because we are an accountancy based company, we are happy to deal in Foreign Exchange. If your bank account is in a currency different to that which you are invoicing, or being paid, we are happy to assist by making the exchange in currencies.
You can be assured that our rates, which are correct up to the minute, will beat that of your bankers, in addition to this, as you would expect, we do not make a charge for commission, however your bank will.
All fees and charges throughout our web site are quoted in pounds sterling and will be converted to their currency equivalent as necessary. We use the currency base rate as advised by our bankers on the day.